Our Mission
We create dialogue & build community through contemporary art.
Rochester Contemporary Art Center (RoCo) is a venue for the exchange of ideas and a not-for-profit 501(c)(3) that was founded in 1977. As a center for thoughtful contemporary art, RoCo provides unique encounters for audiences and extraordinary opportunities for artists.
To support this mission RoCo:
Offers thoughtful contemporary art programming of all disciplines.
Supports and exhibits artists who address our most pressing issues through their work.
Presents the work of both renowned and emerging artists from New York State and beyond.
Provides exhibition, educational and networking opportunities for artists.
Actively seeks unique voices and new audiences from diverse backgrounds.
Initiated and administers First Friday Citywide Gallery Night for the City of Rochester.
Fosters collaborative partnerships with other arts organizations and artists.
Builds community by bringing artists, patrons, students, teachers and enthusiasts together.
Is a gathering place for artists, audiences, and the local community.
Is a neighborhood anchor for artistic activity and unique encounters in downtown Rochester.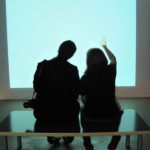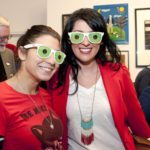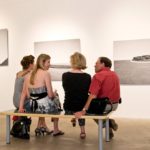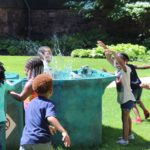 Our History
RoCo was founded as the Pyramid Gallery
In 1977, a small group of artists led by Tony Petracca, John Kavanaugh and Albert Robbins joined together to exhibit their artwork, present an alternative to museums and commercial galleries, and expand the cultural offerings in the region.
Early on, the crew faced considerable obstacles. Only days after the grand opening there was a significant fire that left the small Monroe Ave. storefront and many artworks damaged. Fundraisers were held and walls were rebuilt. Thanks to the perseverance of the founders and their fellow artists, the Rochester art community has been the beneficiary ever since. After formalizing the organization began to receive New York State and foundation funding and soon began to play a significant role in the artist-run space movement of the era. Still there was uncertainty and challenges. The Culture Wars and shifting foundation priorities altered the funding landscape. Through the decades and several different locations, RoCo's individual members have provided a stable base for the organization. This significant community support has enabled RoCo to survive and thrive when other small art centers have struggled and even closed their doors. In recent years RoCo's membership and stature has grown significantly. Now as we celebrate our 40th Anniversary, we've achieved outright ownership of our facility and are approaching 1,000 members for the first time in the organization's history.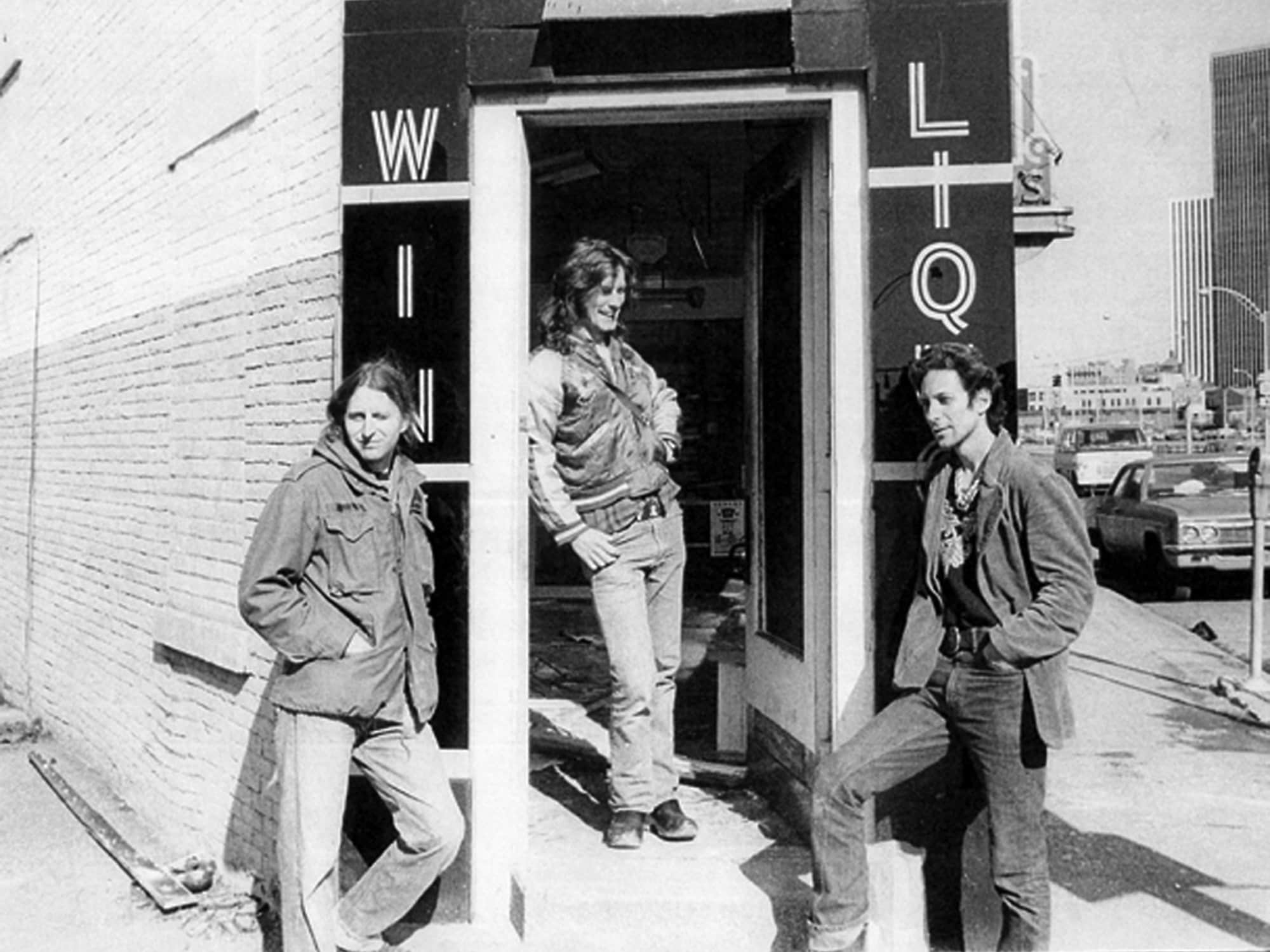 Albert Robbins, John Kavanaugh, and Tony Petracca outside the original Pyramid Gallery on Monroe Avenue.
Founded
A small group of artists joined together to exhibit their artwork and expand the cultural offerings in the region.
Village Gate
After several moves, we relocated to the 3rd floor of Rochester's urban mall in the Neighborhood of the Arts.
East Avenue
We rebranded and moved into our current location in downtown Rochester's East End neighborhood.
We Own It!
Thanks to the support of over 400 donors, we paid off our building!
Our Facility
Learn about 137 East Avenue. Written by Landmark Society of WNY.
Erected in 1924 by developer John J. MacMaster, the two-story building was designed "to be equal in attractiveness to the up-to-date Fifth avenue shops in New York city," according to a contemporary newspaper story.
RoCo is located in a neighborhood that's experienced a dramatic transition over the past 100 years. Early 20th-century photos of the East Avenue/Scio Street area show a vastly different landscape, that featured mostly houses – not commercial buildings! Read more...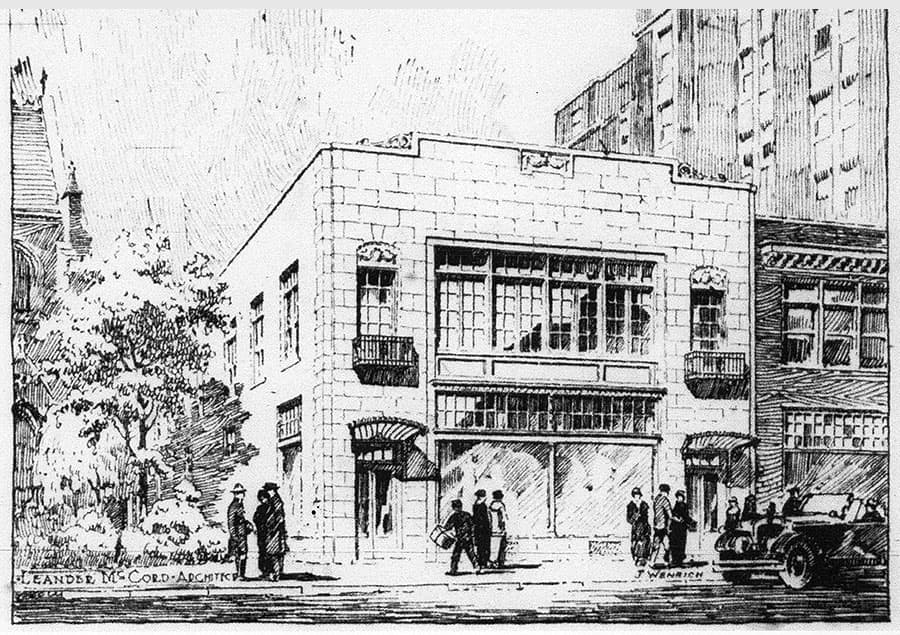 1924 | 137 East Avenue as envisioned by J. Wenrich for Leander McCord, Architect.
Our Team
Alyssa Brault, Front Desk Volunteer
Bleu Cease, Executive Director / Curator
Jeffrey Cougler, Volunteer Preparator
Chris Frank, Volunteer Preparator
Katherine Guinta, Front Desk Volunteer
Brent Joseph, Designer
Reggie McCann, Volunteer Preparator
Alyssa Reagan, Exhibitions Associate
JM Scipione, Membership & Marketing Associate

Amazing Occasional Volunteers:
Jon Gary, Admin Volunteer
Kate Kennedy, Front Desk Volunteer
Carrie Dugan, Admin Volunteer
Lisa Mancini, Admin Volunteer
Cristina Vanden Brul, Admin Volunteer
Linda Weinstein, Admin Volunteer
... and so many more!
Dave Calver, Artist & Illustrator
Bleu Cease - Executive Director / Curator (ex officio)
Mark Cleary - Vice President, Business Owner
Katherine DaCosta - Arts Patron & Neighbor
Ann Konar - Secretary, Educator

Frank Logan, Marketing Consultant
Constance Mauro - President, Artist
Laurie Swagler - Retired, IT Specialist
Jerry Wells, Retired Financial Services Executive
Craig J. Zicari, Esq., Retired Attorney
Colleen Buzzard, Artist & Curator
Rome Celli Realtor, Collector
Anne Havens, Artist
Grant Holcomb, Retired Director, Memorial Art Gallery
Cinda Kelly, Artist
Janet Lomax, Journalist
Antonio Petracca, Former Director of Pyramid Gallery
Eric Rodriguez, Program Manager at Xerox
Vicki Schwartz, Community Volunteer
Luvon Shepard, Artist
Elaine M. Spaull, Ph.D., Executive Director, Center for Youth Services
Mimi Tilton
Pat Tobin
Allen Topolski, Artist / Professor, University of Rochester
Eric I. Zeller, Retired Business Owner
Weekly Volunteer
We welcome inquiries from energetic, friendly, and skilled individuals who are enthusiastic about contemporary art. Volunteers will help out with a variety of projects including administrative work, art installation, mailings, promotions, and helping to organize events. We aim to build long-term relationships with dedicated volunteers and prefer those who can commit to 6.5 hours per week. If you're not available this often, but would still like to get involved, send us an email anyway. We might have the perfect project for you.

Call or Email us:
tel: (585) 461-2222
email: info@rochestercontemporary.org
We need you!
6x6 is a huge community initiative and important fundraiser. We're seeking energetic, friendly, and skilled individuals to help make this annual, international small art phenomenon a success!

Volunteers will assist with a variety of tasks including art installation, greeting visitors, helping with artwork sales, promotion etc.

If you would like to be a part of 6x6, please contact us:

tel: (585) 461-2222
email: info@rochestercontemporary.org
Intern
We aren't currently offering internships.
Contact
Thank you for visiting.
Send us a message or join our mailing list.