Join or Renew Your Membership
By becoming a member today, you'll be joining over 1,000 others in helping to sustain RoCo. Your tax-deductible donation will support our thoughtful contemporary art programming.
Thank you for your support!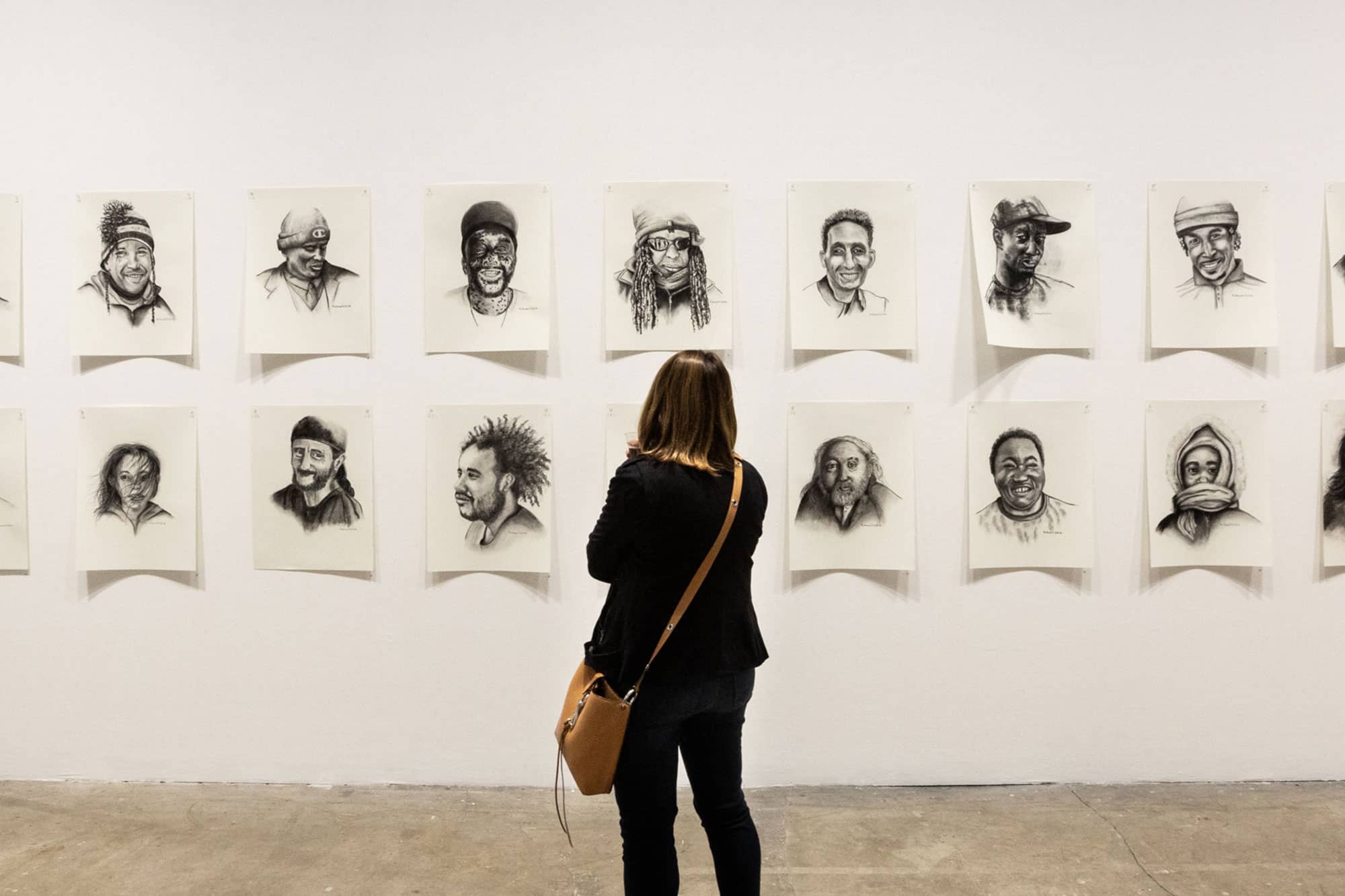 Memberships are annual and include the following benefits
Free general admission and reduced admission to special events.
Members only invitations to opening receptions, performances & other events.
Exhibition opportunities in the annual Members Exhibition and LAB Space.
Discount on VSW's Summer Institute Workshops and Photo-Bookworks Symposium.
The satisfaction of supporting and being a part of Rochester's Contemporary Art Center.


Sponsor level and above: Discounts on Future Fund artwork purchases.
Curator's Circle and above: Invitations to Special Curator's Circle talks, tours of private collections and opportunities to meet visiting artists.
Exhibition Support
There are many ways to support your favorite RoCo program!
Our exhibitions and programs wouldn't be possible without foundation, individual, AND corporate support. Underwriting and Sponsorship helps us provide diverse audiences with thoughtful contemporary art programming. In return, we are committed to recognizing exhibition supporters. Exhibition support is a great way to increases brand visibility, demonstrate corporate social responsibility and support art in downtown Rochester. Corporate sponsorship actually works! According to a study by Culture Track, 50 percent of respondents said they would be more likely to patronize businesses that sponsor cultural institutions than those that don't. Contact us to learn more about funding opportunities and the benefits of exhibition support.
40th Anniversary & Endowment Campaign
Support the long-term future of RoCo
On the occasion of RoCo's 40th Anniversary we launched a special endowment campaign that will have a transformative effect on our programs and operations. Our endowment will generate funds to support our annual operations. Growing our endowment to a meaningful, sustaining level will ensure that thoughtful contemporary art will have a significant presence in Downtown Rochester for the next 40 years. Individual donations, foundation support and the sale of special fundraising items such as RoCo Thredz, will all help us reach this goal. Thank you for considering special support of this campaign and helping to ensure the long-term future of RoCo. Contact us to learn more about our endowment.
Planned Giving
Not Just for the Super Rich
RoCo depends on membership, annual fundraisers and our endowment to support our exhibitions and operations. Planned gifts reduce our reliance on annual fundraising and advance RoCo's long-term capacity by building our endowment.
There are various types of planned giving each with different advantages. All planned gifts are meaningful and important contributions that will help support our contemporary art programming for many years to come. Planned giving does not require great wealth. It can be as simple as including RoCo in your will or naming RoCo as beneficiary of an IRA, 401k or Life Insurance Policy. For example, several younger RoCo supporters have notified us of that they have named RoCo as one of the beneficiaries of their retirement plans. We're touched by their commitment and encourage you to join them. Contact us to learn more about how your planned giving will support RoCo.
Artwork or other tangible personal property may be donated to RoCo. In addition to outright gifts, we welcome promised gifts of art or other assets. By making a gift of real estate, you can leverage a significant asset for your benefit and RoCo's. Gifts can be made with residential, commercial, or undeveloped real estate.
One of the simplest ways to support RoCo's future, a bequest provides a gift for RoCo in your will. Consult your legal representative to name RoCo in your will.
Rochester Contemporary Art Center has a close working relationship with Rochester Area Community Foundation - our growing Endowment is administered by RACF. Several other options such as: Charitable Remainder Trusts, Charitable Lead Trusts, and Charitable Gift Annuities may be utilized with the advice and administrative support of the Community Foundation's staff.
If you have already included Rochester Contemporary Art Center as part of your estate planning, please tell us. Of course, if you prefer we will keep your planned giving private. For more information, or to communicate your intention to support RoCo with a planned gift, please contact Bleu Cease, Executive Director/Curator (585) 461-2222
We encourage you to consult your legal representative or tax advisor regarding your personal circumstances. Thank you for considering RoCo in these important, planned giving decisions.