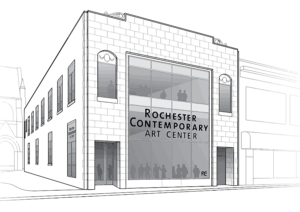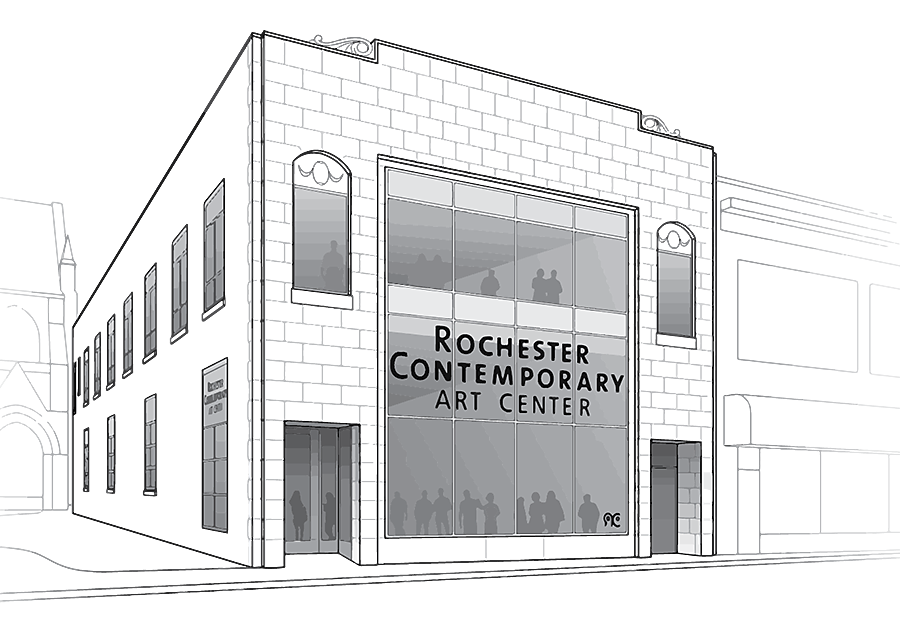 Rochester Contemporary Art Center welcomes general submissions for the 2019 exhibition season and beyond.
POSTMARK DEADLINE: January 1, 2018
Special Topic of Interest: Land use and environmental issues. We are interested in projects that document, address or explore any issues facing the future of the environment and natural resources.
Submission Guidelines
1. Up to 20 images on USB flash drives with a separate checklist (work will not be considered without a complete checklist).The checklist must include name, address, phone number, email address; followed by the title of the work, date, materials, and presentation size for each image submitted.
2. Letter of intent. This should simply tell us what you are applying for. Is the enclosed a curatorial project? Are you only looking for a solo show or are you open to inclusion in any/all projects?
3. Resume
4. Artist Statement
5. If you are proposing a curated project or a site-specific installation please include a descriptive narrative (one-page only please). Applications for site-specific work should contain images that give as much insight as possible into the final project.
* Questions regarding the exhibition proposals should be sent to:
exhibitions@rochestercontemporary.org
* Due to the large number of submissions received, materials will not be returned. We keep all submissions on file for future reference and consideration.
Mail To:
Submissions
Rochester Contemporary Art Center
137 East Avenue
Rochester, NY 14604